---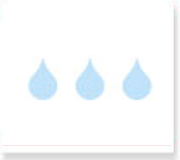 Our white weatherproof/waterproof inkjet label sheets (WJ) are made from a bright white material. They're ideal for any labeling uses that may come into contact with moisture. You'll find these labels to be durable, especially as they have a strong and permanent adhesive.
To prevent ink from scratching off in high-contact applications, an additional topcoat spray may be necessary. *Adjusting printer settings may be needed.* Inkjet only
Material features:
Can withstand the elements

Can withstand harsh environments and outdoor applications

Holds up to moisture

Only printable with inkjet printers

Tough facesheet that's hard to scratch

Super-strong permanent adhesive

Excellent for use with soap, bath and body products

Great for labeling water bottles and outdoor signage

Note: Want to know for sure you're getting the right labels for your project? Request samples.
Labels by Shape
---