Using laser and inkjet printers to print blank labels on sheets at home or the office.
Printing your own labels on paper or film sheets- with either a laser or an inkjet printer- has never been easier!  At Worldlabel, we have 120 plus blank label sizes for you to choose from! Our label sheets work wonderfully with both laser and inkjet printers, and are die cut onto 8.5 x 11" (US Letter size). Each label size has a Free Template download to help you format your label. Labels are made out of paper or plastic film and come to you direct from the warehouse, in many different kinds of shapes and sizes. Each size or shape comes in several different types of adhesive label materials which are suitable for all types of labelling uses / applications.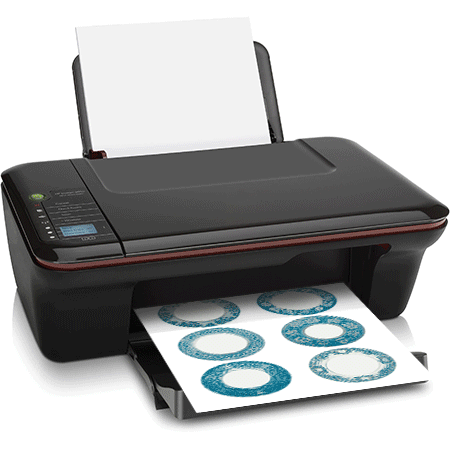 A Variety of Uses:

 
Print out your own Addresses and Mailing labels, Shipping labels, Package labels, Soap and Candle labels, Bath and Body labels, Waterproof labels for your Bottled products, and more! Worldlabel products can be printed with ease. You can print these labels at your own convenience- whether at your business, home or office- and on whichever printer you happen to currently be using.
By Size
If you have been buying laser and inkjet labels at the office supply store, more than likely they have been using numbers referencing Avery® label products. Worldlabel has same sized Avery® labels products including the popular 5160,  5163, 5164, and 5167 sizes- but at conveniently substantial savings.
By Shape
The most popular shaped labels for printing are rectangular with rounded corners. Square cornered, Rectangular shaped labels- as well as Round and Oval shaped labels- are also available in several sizes, including our popular 2" Round Labels. Specific labels for popular CD formats- as well as label sizes for Video and Audio media- are available on our site for you, too.
By Material 
The most common and least problematic label material to print on is our versatile Standard White Matte material (WX) which comes complete with a permanent adhesive. It is perfect for most home and office labelling requirements and is the most economical material you will find. The Standard White Matte material can  be used with both laser and inkjet printers and copiers. White Matte is also excellent when it comes to printing quality. We also provide you with durable Waterproof / Weatherproof materials- so as to withstand liquids and when exposed to different environments. 
Running a business? Make your products stand out with style! At Worldlabel, our materials are designed to enhance the appearance of your labelled items.  Pick from any one of our Glossy, Clear, Color or Foil materials, and even Green (Recyclable) labels are available. Brown Kraft Labels are natural looking-and are popular materials for crafters and farmers' markets.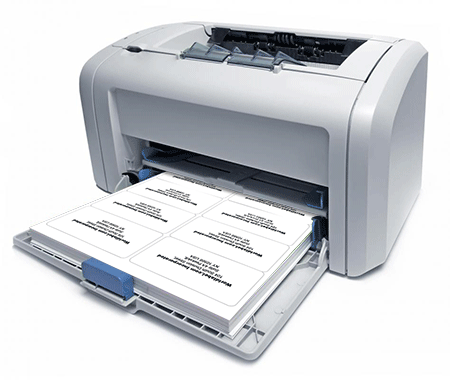 Standard sizes for Address and Mailing Labels, Bottle Labels, USPS and eBay Shipping Labels are also easy to find.
Printer Settings: Usually, some changes to the Printer Settings may have to be made- even if you are printing professional-looking labels. Labelling for your Storage, Distribution, Product Promotions, Marketing materials and more- and in a very short period of time- is made convenient and easy to work with when using Worldlabel. 
Help Choosing your Labels:  While it is quite easy to print labels on blank laser and inkjet printer sheets, choosing the right label material and size for your specifically intended use can be a little confusing at first. Here is an informative article which will help you with choose the right label for your unique printing needs.
Problems Printing Labels: When printing your labels, sometimes unexpected issues can arise that can happen to anyone: printers can get dirty, or the settings are wrong and the print is not aligned properly. Remember, there are hundreds of different models for each type of laser and inkjet printer! It is very important to first review your printer manual regarding labels before you start to print. If you are having any problems printing your labels, you can refer here for help.
Identify your Printer Type: Printing laser and inkjet labels can be very printer-type specific. For instance, some materials will only work on inkjet printers, and some will only work on laser printers. There are materials which will print on both. The way to identify an inkjet printer is to check if your printer has inkjet cartridges which are usually small and few. Whereas, laser printers use toner cartridges (and you will find only one or two bulky containers.)
IMPORTANT: Most printers will require changes with the Printer Settings when using labels. Please refer to your printer model manual before printing your labels.
Key Design Design Tools
A key element of label printing is to first confirm that you have the right tools for properly and neatly aligning the print within the dimensions of the label. It is generally a good idea to check if the label brand (or place you bought the labels from) can provide you with the tools for matching up with the model number of the specific label you will be printing on.
Remember to use bleed when designing labels to print. Also, if your design requires bleed, make sure to check if your printer can print to the edge. This way, once you are printing, everything will be lined up with the edges of the label sheet.
Label Templates: Every label size and shape will have a corresponding Blank Label Template which can be downloaded from Worldlabel for free. They are all available for use in these specific file formats: .doc for MS Word, as well as ODF for Libreoffice and Openoffice. They are also available in EPS or PDF for graphic designers.
There are free printables available all over the web. Start by checking out Worldlabel's Pinterest boards as well as the Designed Template Gallery.
Programs for Labels: There are lots of label software programs available online for Windows, Mac OS and Linux. All will have Avery® label template numbers which you can cross-reference with Worldlabel products. The Worldlabel Design Pro Label Wizard has all of the Worldlabel sizes formatted into it, making it convenient to design and create labels with Worldlabel products. Microsoft Office, Libreoffice and Openoffice come equipped with a label wizard. Within that wizard there are templates that you can easily cross-reference, as well as a convenient Mail Merge function.
We strongly recommend that you test out our labels before you purchase them. Especially if you are going to be printing on specialty label materials- such as Clear, Waterproof, Glossy and Foils. Please visit our Sample Request page for more info!
FOR LASER PRINTER USERS:

If you are using a laser printer

Visit this Page

, for more information

FOR INKJET PRINTER USERS:

If you are using a laser printer

Visit this Page

, for more information
If you have any more questions about printing labels with your laser or inkjet printers, please feel free to Contact Us. Worldlabel has a team of experts that are ready to help you.

For more information, articles, how-tos, and further resources, please visit our

Knowledge Base Page

.