SHEET LABELS (labels on sheets)
At Worldlabel we manufacture inkjet and laser sheet labels at the best available pricing. We offer factory direct all common size labels on sheets, and you can choose from over 120 sizes in many different materials from standard white to water resistant labels. We stock and ship out same day. Get your sheet labels online and save 25 to 85% - The pricing per sheet keeps dropping and dropping as the quantity of sheet labels you buy increases.
Sheet labels are used for printing labels at the office or home. They start off first as large jumbo rolls of adhesive un-coated or coated paper or film with a release liner, they are slit down to a specific width and then cut to a sheet size, usually US letter size 8.5 x 11" sheets. These sheet are then die cut with a rotary blade or laser heat into the required size labels ready to be printed on with standard office or home laser or inkjet printers, peeled off, and applied to a surface. These labels can be used for address, shipping, product labeling to GHS drum labels, sticker paper and more. Our PrintPeelApply brand sheet labels are high quality USA made labels for a superior print.
3 WAYS TO FIND SHEET LABELS
SHEET LABELS BY SIZE
Find sheet labels can come in different size sheets, the most common is US Letter size here >>>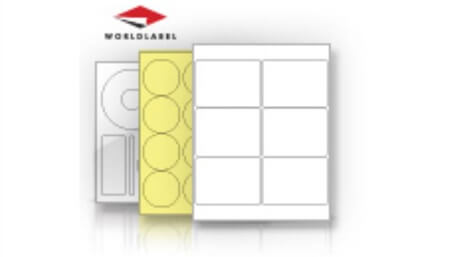 SHEET LABELS BY USE
Find blank sheet labels have many uses, from addressing, to labeling shipping boxes, bottle labels and more here >>>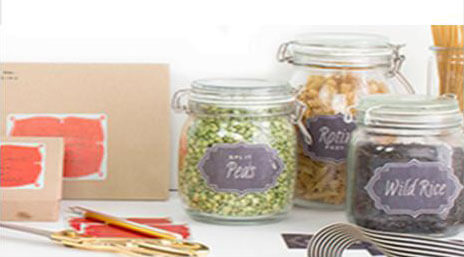 SHEET LABELS BY MATERIAL
Find sheet labels are available in many different printable materials. Glossy, colors, clear, waterproof and more here >>>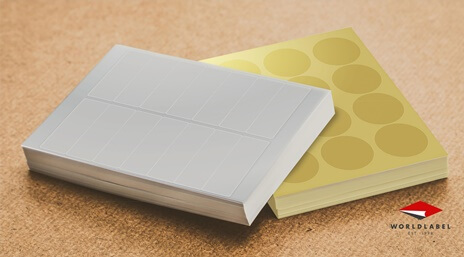 POPULAR SIZE SHEET LABELS
POPULAR SHEET LABEL MATERIALS
>>> Browse sheet labels by material
---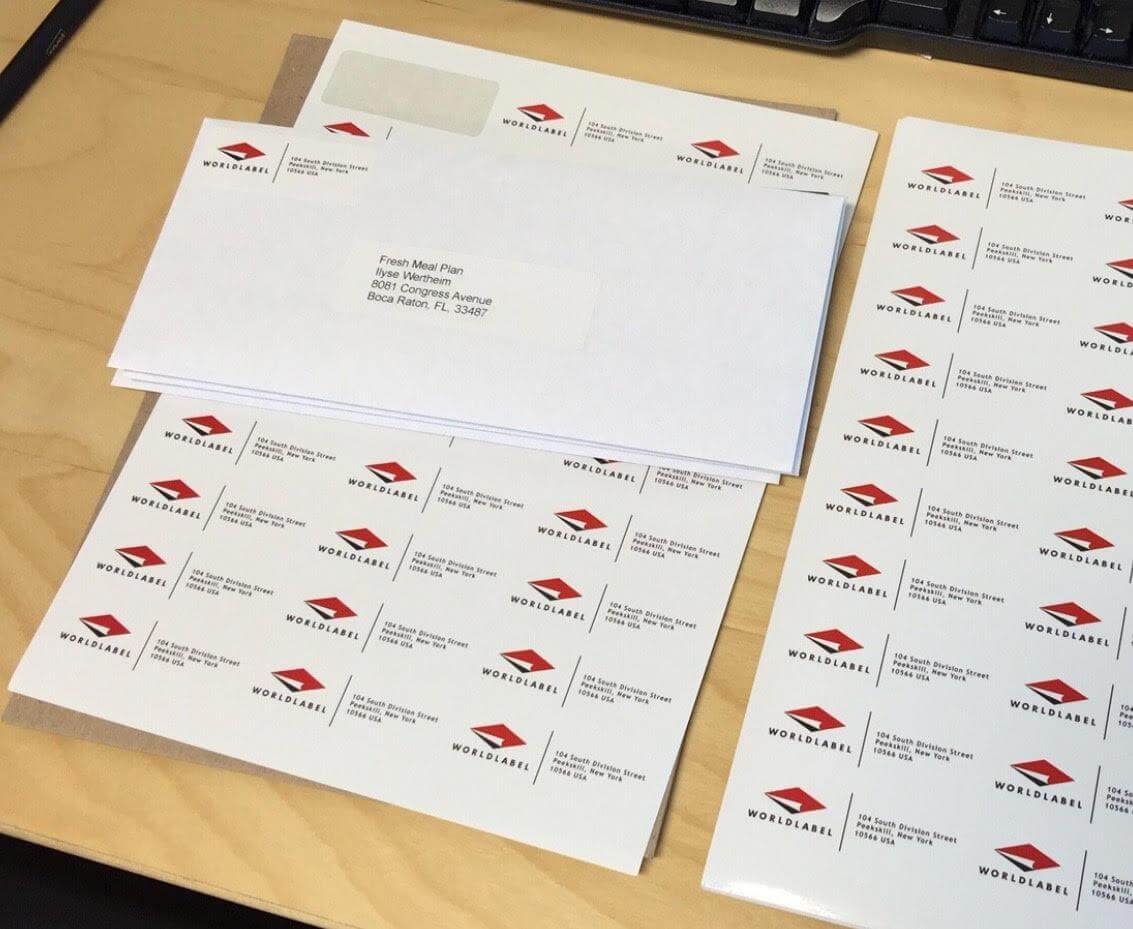 Start printing your own Sheet Labels on your laser or inkjet printers
Sheets Labels for printing at the office or home
- Printable on laser, inkjet and copiers
- Sheet labels in some materials are printer specific
- Free design label template tools match up with sheet label sizes
- Reading our printer manual regarding printing sheet labels can help you make the correct adjustments to settings, and hence improve print quality.
- The number one problem printing sheet labels is poor quality. Only buy from reputable companies.
Store sheet labels away from heat and direct sunlight, and keep box flat.
What Would You Like To Do Next:
1) Read more about printing blank sheet labels on laser and inkjet printers
2) Find free label templates to download. Use to help format your labels
3) Read about how you Printing Sheet Labels and design tips.