Printing Label Sheets With A Laser Printer Is Economical And Efficient
If you are going to be printing labels at the office or home, a laser printer can make your life so much easier. When your project is a mass mailing, bulk shipping , distribution,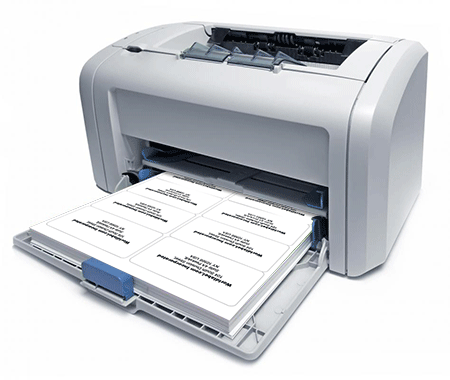 or labels for food products, drums and more---or perhaps you are labelling cardboard boxes---there are many labels specifically designed for laser printers that are suitable for your use. If high speed printing is the issue, then blank laser printer labels are the answer, and will help get your job done quickly and efficiently!
Our laser label sheets are designed for printers found in most business environments. Our label sheets will work well with all HP, Canon, Ricoh, Brothers, Xerox, Lexmark, Samsung, Dell and all common brand laser printers.
Choose from over 120 sizes, each size comes in many different types of materials you can print in using your laser.
We stock and ship out same day! Buy online and save 25% to 85% when compared to office supply store laser labels.
Find Laser Labels By Material Type:
---
Find Laser Labels By Shape: