Mail merge is the combining of information from a spreadsheet or database. Use mail merge for information such as names and addresses, easily establishing general bulk mailing projects, shipments, sending your advertising materials and more.
---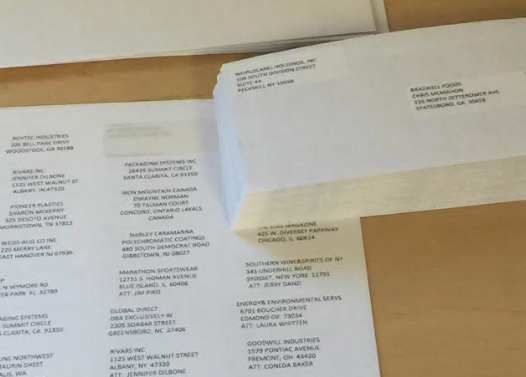 Just by sending a signal to your printers, the data is automatically populated and printed onto a blank sheet of either laser or inkjet printer labels. After this easy process is complete, you are now ready to start labeling your envelopes.
Mail merge and printing to label sheets generally has standard instructions for all software and applications.
It all starts with your mailing list! The easy step-by-step process is as follows:
1) Downloading or creating a main document label template.
2) Creating a data source from a spreadsheet or database.
3) Defining the Merge Fields in the label template.
4) Merging the data with the main document label template.
5) Saving and printing your labels.
Tip: Use common size labels on sheets and always make sure you have a corresponding document Template. The most common size used label for Mail Merges are Avery sized 5160, 5167, 5163 and 5164. If you require a specific size, most software programs will allow you to create custom document templates.
Software & Apps to help you start your Mail Merge project:
MICROSOFT OFFICE WITH WORD AND EXCEL
Mail Merge for Microsoft Word and Office 365 is the program to write a single document (e.g.: a letter to your customers). Simply insert a field within this document which will contain information like names, addresses, or phone numbers. Make sure you have Word create a separate (customized) document based on the original for each of your customers or contacts. For this process to work, Word needs two things: A document to act as the 'master', and a document containing the data fields to be inserted as appropriate.
For a complete step-by-step tutorialclick here
---
LIBREOFFICE AND OPENOFFICE FOR MAIL MERGE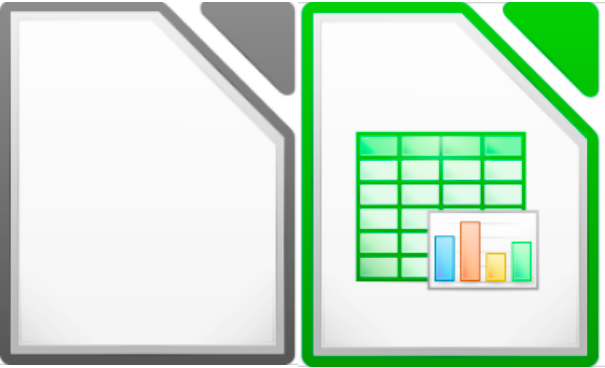 If you are using Open Source Word Processors (like LibreOffice or OpenOffice.org's mail merge feature) and you are finding it confusing or difficult to use, you are in luck. Mail merges in OpenOffice.org and StarOffice also apply to LibreOffice. Check out this article for details.