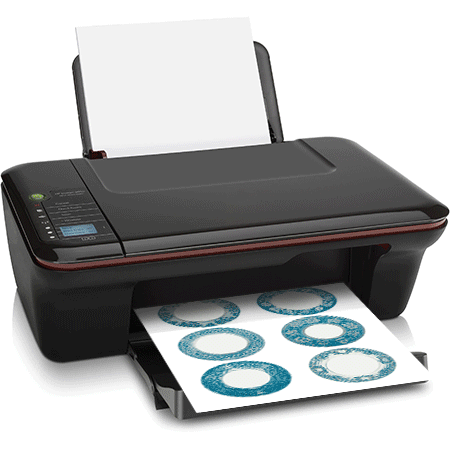 If you want to print your information or images on your blank labels, it can be a simple task. It can be especially easy when you already have laser printers or inkjet printers with their trays all  set up for blank sheets of paper, ready for printing out labels in your office, or at home. There are a few easy ways to create, design and make your own labels: and Worldlabel.com can help! Print CD, Address, Wine, Shipping, DVDs and many other types of labels: including useful print Bottle labels, or your Jar and Pantry labels. To find the right sizes for your labels, as well as any type of material you need to print on, check out sites like Worldlabel or office supply stores.
The easiest way is already right there for you, on your home or office computer! Just open up Microsoft Office Word > Mailings and labels and you will find Label Templates preformated in the label wizard. Avery is one common brand you can match up our labels with. The most common size printed label is 5160 size with 30 labels per sheet.  The full sheet labels (one page label) 8.5 x 11" is extremly popular. With full sheet labels, you can cut out different sized labels, or use a hole punch for round labels. A great free opensource program to use for this is  Libreoffice.org / Openoffice.org,  which also has a label wizard and mail merge functions.
When Printing Labels with your Laser or Inkjet Printer:  Remember, it is best to refer to your Printer Manual when regarding printing labels. Generally it might be needed to change the Default Settings to "Labels", "Thicker Paper", or-if your printing on glossy or synthetic materials- choose your preference for "Transparency", "Glossy" or "Other Settings".
Label Design Programs for Windows Users
For a desktop program dedicated to designing and printing labels, we suggest you download the Worldlabel label designer software. All different sized labels manufactured by Worldlabel.com is formatted in this software. This helps you cross- reference a large collection of labeling, while supplies last. This Program allows you to store data for Addresses- as well as import Graphics- while allowing you to produce professional looking labels for a variety of needs! Support is also available. Download a free trial version. For more label making software, please take a look at our Label Making software reviews.
Another easy method to help you print labels is downloading a label template in a Word .doc or ODF format. Please see our Label Template page to select your template. You can also download templates at Microsoft Office or Libreoffice.org.
Label Templates for Apple Mac Users
If your Mac has Word, you can use the Label Wizard. Mac Pages' own word processor can be used for this process. Here are a large collection of Pages label templates which correspond with Worldlabel products- as well as with popular office supply store brands. If your home or office Address Book already has label templates formatted, we offer Cross-Reference numbers to help you find the right label. For more, please visit our Avery® Cross Reference. For Mac OXS users, download our label templates in PDF files. PDF templates can be used in Template and can also be used in easy-to-use graphic programs such as Adobe Illustrator, Photoshop, InDesign, Quark Express, and several others.
Label Software Programs for Mac Users
There are several excellent dedicated label software programs you can download for the MAC! Here are some you can check out right away: 1) Soho Labels For Mac  2) Disclabel for Mac 3) Labels & Addresses by Belight  If you are printing a simple CD label, you might want to download our free iLabel-it CD
Label Templates for Linux Users
LibreOffice and OpenOffice have a label wizard. You can also find label template downloads from Worldlabel which is very easy to use. Conversely, gLabels is a desktop label version found in most Linux distros,Label Nation. Here is an article on how to print labels with Ubuntu
Printing with Copiers
If you want to print thousands of labels with the same design, you might want to consider printing just one page first- then you can use your photo copier to do the rest. Our Standard White Matte - which is made with a permanent or removable adhesive- as well as our PCW Recycled paper labels- will work well with photo copiers.
Visit our Knowledge Base for more handy Tutorials and howtos on how to print your labels with ease whether at home or the office.
Resources on the web to help you print labels:
- Forum for LibreOffice and OpenOffice Users
- Desktop Publishing at About.com
- Apple Support and Communities
- Printing Labels with Laser and Inkjet printers
- Help Choosing The Right Label Sizes and Material to Print
If you have any printing problems, please do not hesitate to contact us using our Contact Form Our address is 104 South Division Street, Suite 4A, Peekskill, NY, 10566 Tel: (877) 955-2235