Blank DIY printable water bottle labels for laser and inkjet printers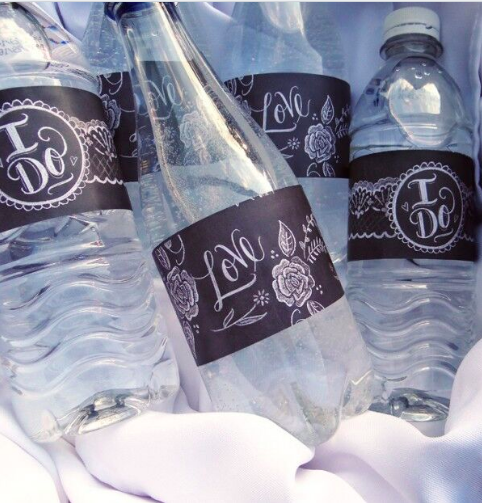 Create your very own water bottle labels with Worldlabel.com! We have blank laser and inkjet printer label sheets you can use on your printers at home or the office. You can DIY these very easily for your wedding, parties, corporate occasions, business parties, kids' birthday parties and more!
Our labels will work beautifully on plastic or glass water bottles that are sizes 8.0oz, 12oz and 16oz. Since water bottle labels might be submerged in water, it would be good to consider printing on waterproof/weatherproof label materials. You would need to select a waterproof material suitable for printing on your laser printer. Our laser polyester material(LP) is perfect if you are using a laser printer, or you might want to consider our vinyl inkjet material WJ for inkjet printers
To design and create your own personalized water bottle labels, you can download our free label templates for Microsoft Word, Libreoffice, Openoffice, or graphic design programs. Each size label will have a corresponding templates. Print your own water bottle labels and save!
Non ooze – Non Curl – Easy feed 8.5" x 11" label sheets designed for a superior printing performance. Buy factory direct and save 25% to 85%
For custom printed water bottles please visit OnlineLabels.com®
 Common Size Water Bottle Labels for 8oz, 12oz and 16.9oz bottles