Print Your Labels and Business Cards In An Instant
Free, fillable PDF label templates for U.S. letter-size label sheets. Fill in your information in one field and watch as your information automatically fills all label fields within that sheet! All you need to do is download and open up a template, fill a label field and hit the Tab button on your keyboard! Print your labels in an instant.
A complete collection of "Basic Formating" templates for address, shipping, mailing, CD labels as well as file folder, round, name badge, business card and all popular Avery® labels sizes are available - among many more choices! PDF is an ISO International Standard: ISO 32000-1. Adobe PDF Reader Required.
4 types of Auto Fill "Basic Formating" templates for labels and business cards available:
A) Autofill all label cells with the same information in seconds.
B) For Shipping/Mailing labels, autofill information for FROM and TO - excellent for multiple shipments to one address.
C) For Shipping/Mailing labels, autofill information for FROM & insert manually different information for TO
D) Autofill image insert and text for popular size labels and business cards.
Also, templates for manually inserting different information into each label cell
How to use Autofill
For Text:
Make sure Highlight Fields is on:
Add information in the first text field > hit TAB
Highlight text, right click for added functions: Bold, Italic....
Press Control + E , a Form Field Properties window will show. You can change font types, colors, size, align text and more!
Label template filled with your information > Print
For Images:
Place Curosor on Click here to add logo > click
A pop-up will appear, choose file location and Select, the image will autofill. Follow image size dimensions on template!
Business Card or Label template filled with your image and info > Print
Address, Mailing & Shipping Labels
File Folder Labels
WL-850

File Folder
3.5" x 0.75"
24 labels per sheet
Avery®* NA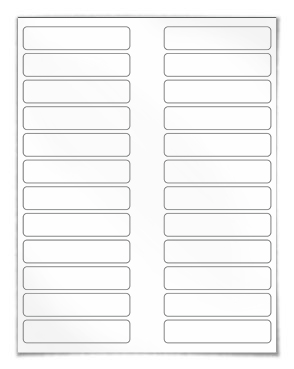 Downloads
WL-200

Address, Mailing
2.5" x 1.563"
18 labels per sheet
Avery®* 5066, 5366, 8366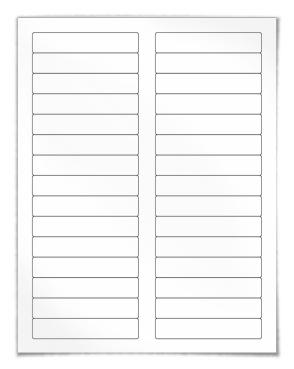 Downloads
Business Card
WL-5030

Name Badge
3.375" x 2.3125"
8 labels per sheet
Avery®* 5395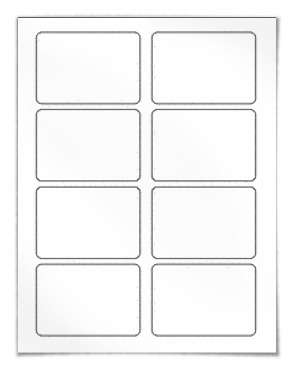 Downloads
Name Badge
WL-244

Business Card
3.5" x 2"
10 labels per sheet
Avery®* 5371, 8371, 8871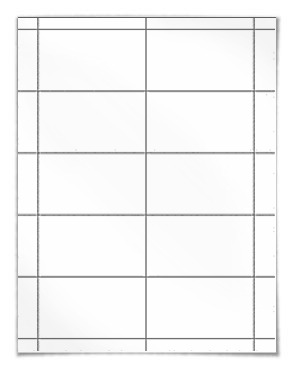 Downloads
Buy Labels Online Direct From the Manufacturer and Save 25% to 85%
For free PDF Label Templates to be used as a guideline layer in graphic programs like Photoshop, Illustrator, Gimp, Indesign, Inkscape and others.