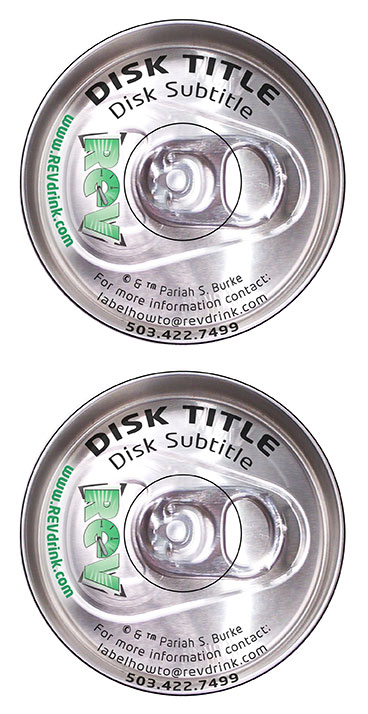 Create and Print Labels Using Blank CD Label Templates
---
Worldlabel offers free CD Label Templates online, which can help you create and print labels easily from the software programs you are currently using. Simply download a free 8.5" x 11" CD template, ready to use for your laser and inkjet printing. These templates have been formatted so that you can insert text or text boxes and images. Click and send a signal to your printer, and your labels are done!
We offer a complete collection of CD and DVD label templates (including popular CD label templates), full face CD templates, and in similar layouts to Neato®, Stomper® and Avery®. Templates are available for your Memorex® CD sized labels and more! Templates are also available for you in .doc, .eps, .pdf, .odf and several other formats.
Tips for CD label design: Before you design to the edge of the label template, make sure your printer can print to the edge. Keeping your CD/DVD rom media balanced is important, as well as making sure that the label is applied evenly, with no bubbles or wrinkles. We recommend using a CD applicator or Stromper.
Find your template here:
---
RESOURCES FOR CD / DVD Rom Media:
For comprehensive information on CD Media, please visit: www.cdrfaq.org
You can also read the following: Article on using Blank Paper labels for CD Media Labeling
---
Please note: WorldLabel does not sell Avery, Neato, CD Stomper or Memorex-branded labels. These companies do not sponsor or endorse any products made or sold by World Label.