Print your own perfect labels on sheets with both your Laser and Inkjet printers!
When you want the best in printing results, choosing the right labels to print with can be a little difficult at first---but Worldlabel can help! Depending on what kind of project you are working on, you want to make sure that you pick the right label which will adhere well to specific surfaces. Nobody wants their labels to be falling off of cartons during distribution, or fading on the shelf (and, as a result, potentially making products unreadable). That's why at Worldlabel you can find quality labels with strong adhesives, that are perfect for all of your labeling needs!
Printing labels at home or the office? Worldlabel gives you plenty of choices to choose from! Perhaps the material you purchased is for laser printers and you have an inkjet printer. Worldlabel offers a variety of different labels that work easily with both kinds of printers! We try and make it simple for you to choose the label which fits your needs best, whether you are using a printer at the office or at home!
Worldlabel & Online Labels provides you with a wide range of blank labels that are die cut onto sheets. These labels are then made out of Several Different Materials and Adhesives with which you can print out on! Our Labels work well when printing with either your laser or inkjet printers, as well as with copiers and offset: so that you can get the exactly right label you need for your specific use!
Please Note: When choosing the right label material to be printed on, it's helpful to select labels based on their specific purpose. it's also important to take into careful consideration upon what kind of surface you will be applying your label to. It also helps to consider the type of environment that the label will come into contact with. Each of these factors will affect what material and adhesive you should use.
Choosing Your Label in a Few Easy Steps:
The first step in choosing the right label is finding the right size label that will fit your needs. The second is picking the facestock (usually white with a matte, glossy or bright finish, but can also be in a specific type of color). Facestock is mostly made out of paper; it is also sometimes with plastic film. It is the surface with which you will print on, and will be the background finish of the label. You must also make sure that the adhesive will work well for your specific use/application.
Helpful Printer's Tip: Please keep in mind that there are no exact rules for achieving the best printing results! All printer models are meant to perform differently.
--------------------------------------------------------------------------------------------
Your Label Size and Shape - all types, for all uses!
Selecting the right size label for your specific use will be based on personal judgement and preference, but can also depend on how much design coverage and information you want the label to contain. Keep in mind, some printers do not print to the edge when designing your labels. Also, since label sheets will shift while going through a printer, make sure you use a bleed- otherwise, there will be alignment issues. Certain uses such as CD labels, or shipping USPS, eBay, and Amazon orders require specific sizes with which you need to reference. Choosing the right size labels for your Jars, Water, Wine or Beer Bottles can be fun! At Worldlabel.com, you will find plenty of choices to work with, including our standard sizes as well!
What Shape is Your Label?
The most common labels used today are rectangular shaped, with either rounded corners or square corners. These geometric labels, when paired with the right material, can be used for almost every application. Round labels (sometimes referred to as circular labels) are also available at our site, and can be used for all types of labeling uses! These labels are very helpful when it comes to projects involving color coding---or perhaps for labeling your bath and body products, including candles and soaps. They are also perfect for use with different sizes of bottles, as well as with mason jars, mail seal, product labels---and many more! Oval shaped labels have the same purpose and can really enhance the appearance of any given item. Sticker paper is another popular option for creating your own custom printed stickers.
Find By Printer Type:
Most common label papers are printable with both laser or inkjet printers. However, certain label papers and films are coated specifically for printing on either a laser or an inkjet printer, and are not interchangeable. 
For General Labelling Requirements - Office or Home, Envelopes, Mailers, Glass Jars, Organization, Etc.
If you are looking for labels to use either at home or the office (be it for mailing, shipping, labeling envelopes, barcode and asset tracking, storage, canning and other craft applications), you will find it right here at Worldlabel! For archival, retail pricing, packaging cartons, boxes for moving, shelf and rack labels, and inventory control, we recommend using our multipurpose Standard White Matte (WX) label material. This material provides excellent printability and adhesion to most surfaces, including paper, glass, plastic and metal. White Matte (WX) is universal for all your at-home, warehouses, business and office labeling solutions. The WX material is our most cost effective label material. You will find that WX will work very well with all types of laser and inkjet printers, whether at both the home or office, including copiers and offset!
GO GREEN: HELPING OUR ENVIRONMENT WITH WORLDLABEL 
Want to go green and help protect the environment? Our 100% PCW White Recycled Labels are an excellent alternative! They will print excellently on both your laser and inkjet printers. Made complete with a permanent adhesive, these environmentally-friendly labels are perfect for most home and office uses, including shipping, address and mailing needs. Our Brown Kraft Labels are also made using a high percentage of PCW paper materials, and are also considered to be recycle ready!
Enhancing the Label Appearance - Making the sale, packaging the product, and looking good!
Whether are marketing, selling, or doing promotions, adding quality-made labels can give your products the extra sparkle you need to enhance the appearance of whichever item you are labeling. Here at Worldlabel we make it easy for your needs to be met, and our labels will come to you at very affordable prices. Are you searching for a specific label to be shipped right to your front door? Worldlabel.com can provide you with fast service and a variety of choices! When it comes to packaging food products such as jars, wine bottles, beverage and beer labels---or whether you are selling products such as soap, bath, oils, or candles, we would generally recommend our Glossy materials. These labels are perfect for use when labeling mailers and presentation folders (as well as value added products).  They have a photo quality finish and will really help your labels stick out with a professional look!  We also offer a Glossy material for Laser (WS) and a Glossy for Inkjet (WG).
If you are looking for a luxury feel, our shiny metallic Silver (SF) and Gold Foil (FG) metallized labels can really make an impression, especially for when you are using retail packaging! If the surface of the item you are labeling already has a great appearance, you might want to consider using our Clear Labels. Clear Labels will really give your items a rich classy look and will also add some value to your purchase.
For a rustic earthy look and the organic green feel, consider printing on our natural Brown Kraft Labels which are made out of quality PCW materials. Kraft Labels are popular amongst craft, soap and candle makers, as well as vendors who sell their products at farmers' markets. Brown Kraft can also be used as a blockout for covering old labels on corrugated boxes.
Waterproof - Weatherproof Labels for Use in a Variety of Environments  
Some applications need waterproof labels to withstand the sun and changes in temperature. Others may need protection from liquids, or when coming into contact with other items or humans. For any applications which will come into contact with liquid, human touch or sunlight, we recommend our white Weatherproof Polyester for Laser Printing (LP). If you are using an inkjet printer, check out our Weatherproof White Vinyl material (WJ). 
Please note: As with any kind of label made with our quality vinyl material, an extra top coat might be needed if there is to be human contact. Both of these materials have permanent adhesive, which provides your labels with very good bond strength (as well as resiliency and durability)! You will find that these choices are very suitable for drums, pallets, equipment, signs, laboratories, and any application where durability is required. 
Come rain, wind, sun or shade, both the Laser Polyester and Inkjet Vinyl will work very well in any, or all of these conditions. Clear labels also have excellent durability; they can be used both as a laminate or for waterproof, as well as general weatherproof protection.
-----------
Cross Referencing with Avery®, Uline, Staples, and Office Depot
Lots of businesses, as well as folks like you at home, go to the office supply store and pay premiums for popular store brands like Avery, Staples, Office Depot and Uline labels. Now, you can choose generic Avery sized sheet labels at an affordable discount. Our comparable Avery labels will match up perfectly with any Label Templates or the you are currently using: whether it be in your Word, ODF, PDF Templates, or you using as well as with any of our labels which you have been buying. OR you buying Uline laser labels from their catalogue, we have the same size labels.
Color Labels and Coding | Warning Labelling -  File Searching and Caution Made Easy!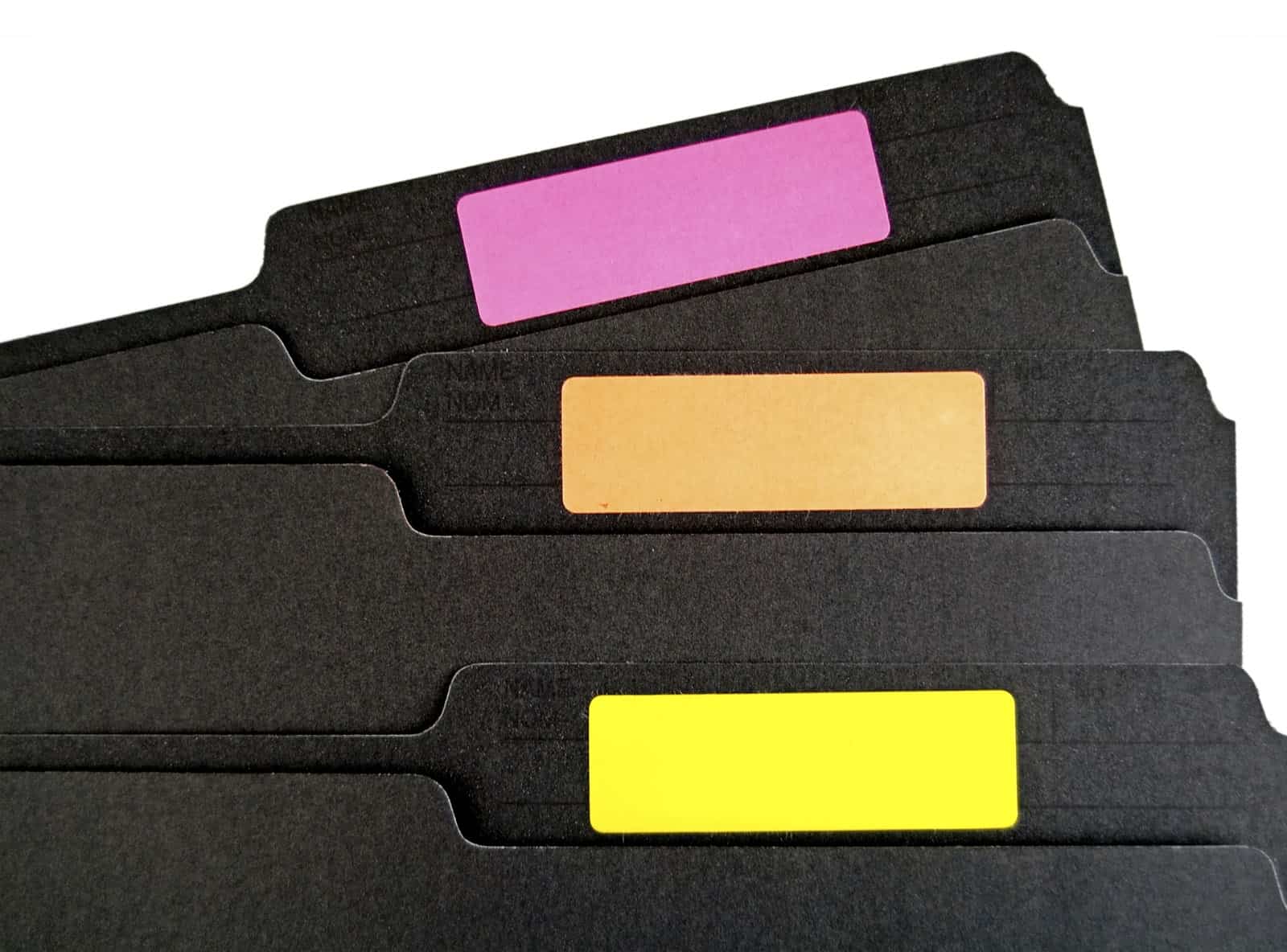 Organizing your office or files at home by creating a filing system? Labeling your files can help make your project that much easier! Or, perhaps you are in need of easy-to-spot warning labels, so as to make others aware of hazardous situations and safety precautions? Here at Worldlabel.com, we offer a wide  selection of Fluorescent Labels materials for you to choose from (Codes: FG - green, FO - orange, FP - pink, FY - yellow, and FR - red). These labels are bright and they really stand out! If you're looking for a more subtle feel, pastel color materials (Codes: GX - green, BX - blue, YX - yellow, and PX - pink)---all of which are created with permanent adhesive---can be used. These color-coded labels are often used in hospitals (as they are very useful for when it comes to medical and patient labeling). They can also be highly useful when applied to many other different kinds of environments as well, such as libraries, offices, warehouses and more!
Choosing a label material
There are three common adhesives used on our laser and inkjet labels.
Permanent: Most standard paper adhesive labels will come with a permanent adhesive, which is made out of acrylics. This material is designed to stop sheet-edge bleed. Generally this adhesive is suitable for smooth surfaces and provides excellent ultimate adhesion to a wide variety of substrates. This adhesive will stick best to more porous surfaces.
Removable: Our removable labels feature a mild acrylic emulsion adhesive which can be removed without leaving residue behind. It can be applied to almost all smooth surfaces. However, please pretest movable adhesives for suitability in each particular end use application.
Aggressive: If the surface is not even, your labels will be exposed to cold temperatures, or there are other harsh conditions at play, an aggressive tack adhesive can be needed. Most films made out of polyester will be coated with a stronger bond adhesive. These types of adhesive are suitable for both smooth and rough surfaces. They're excellent for warehousing solutions, logistics, and international distribution.
Almost all blank laser and inkjet sheet labels come with a permanent adhesive which, once applied to most surfaces, can get damaged after you try and remove it. The weatherproof and clear film materials generally come with a very strong adhesive. Adhesives will allow these materials to adhere to different kinds of surfaces found in different types of temperature conditions. When labeling any of your items which are meant to go into a freezer, keep in mind that special adhesives are needed. For applications which need temporary identification by label, we suggest Removable Adhesive Labels (WR), which can be easily removed and repositioned from most surfaces---as well as without leaving any residue, or damage to the label.
Aggressive Adhesive - Keeping Your Labels From Falling Off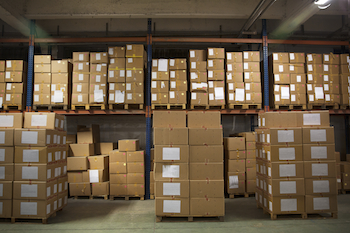 Sometimes standard adhesives just won't work, and the labels just start peeling off. Stronger tack is required! Worldlabel's Aggressive White Matte Labels (AT material) has the same facestock as our Standard White Matte material, but it is coated with a very strong and permanent acrylic-made adhesive. It is perfect for adhering to rough surfaces such as corrugated carboard boxes, labeling round tubes, or for use with small round bottles. This material is an excellent solution for long term warehousing and storage labeling!  It consists of an uncoated bright white matte paper, and will print very well on both laser and inkjet printers or copiers.
Aggressive White Matte is an all-temperature based material: perfect for great use when it comes to both freezer/refrigeration applications, or for use in hot warehouses. Also excellent for pallet labeling and application use. Aggressive White Matte is perfect to use when you want to make sure that the label cannot be removed without damaging it.
CD and Media Labelling - Keeping track of all your songs, movies, ect.: With Ease!
Media face-shaped labels come ready for all types of media, audio tape, cassette tapes, video tape and CD/DVD ROM formats. For the most cost effective material, we recommend our Bright Matte White Paper Label, which also comes with a strong and useful permanent adhesive (code WX). Media labels also come in Color, Glossy, Foil, Clear, and Waterproof materials. Discover our collection of CD Labels and other Media Labels for all of your media-focused needs.
Speciality Custom Sizes and Colors  - Can't find what you need? Get it Custom-Made!
Some products or projects require a specific facestock, or need to be created in a certain size and color and combined with a specialty adhesive. This type of label might need to withstand super high temperatures and is not available as a stock item. Worldlabel has both short and long-run label manufacturing capabilities, designed for both Custom Sheeted Laser and Inkjet Labels, as well as roll thermal labels. Please contact us for all your custom laser and inkjet label requirements. Our helpful team is standing by. 
Worldlabel.com is a leader in labeling technology for laser and inkjet printing. If you would like to test any of our Free Samples, please stop by for a visit at our Sample Request Page! If you have any more questions about any of our materials and solutions for your labeling needs, Please Contact Us. Our helpful Experts are always prepared to assist you in choosing the specific label that's just right for you.
Thank you,
Team Worldlabel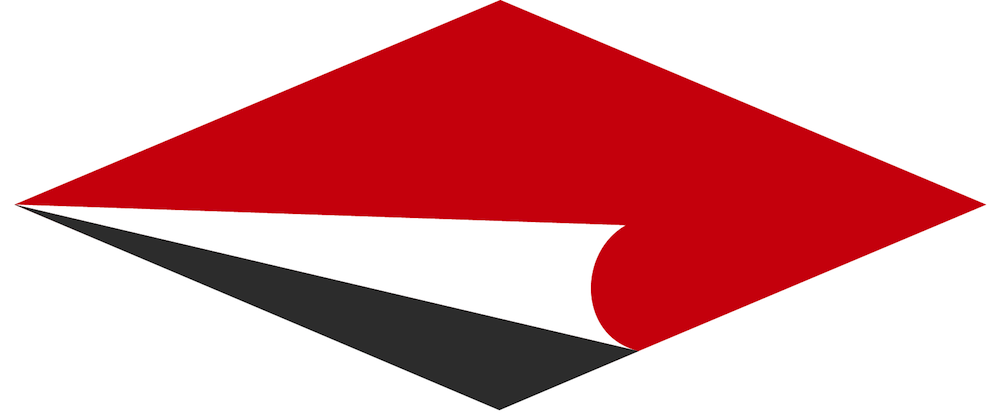 We manufacture all our labels and ship them direct to you.
better quality, better value, better price per label...