Use These Templates In Your Graphic Design Programs To Create Labels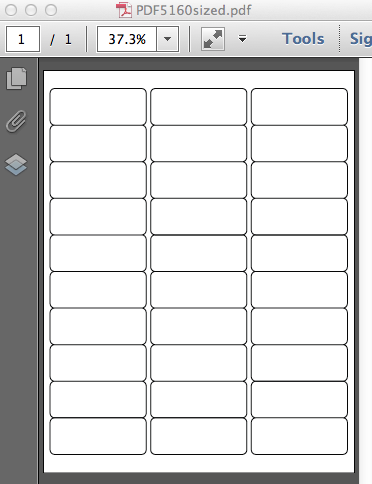 Download free PDF (Portable Document Format) fileformat 8.5" x 11" US letter size label templates online! Over 120 size templates have been formatted with outlines of labels on sheets for easy use to help design and create labels. Use these templates as a guidline layer. PDF templates will open up in almost all graphic design programs- including popular programs such as Photoshop, Gimp, Indesign, Illustrator, Inkscape and and many more.
The complete collection of PDF templates from Worldlabel includes popular address/mailing sizes, 5160, 5163, 6164 templates, and CD/DVD label templates, as well as standard template sizes similar in layout to Avery®. Worldlabel also provide templates in the PDF format for shipping, round/circular label sizes, bottles, jars and other labeling needs.
Tips and tutorials for PDF Templates: We've got several tutorials on using PDF templates to help create and print your labels. One is an extensive guide on how to use PDF templates in Adobe Illustrator, an e-book, using PDF templates in InDesign, Photoshop and Inkscape and more.
If you're looking for PDF templates which are fillable and editable that can be used for rapid populating of a template with the same text or image, you can download them here: AutoFillPDF Templates 1.0. These templates will allow you to insert text and images. You can also change the font type and color. With one click, the whole template populates.